Therapies in Panorama City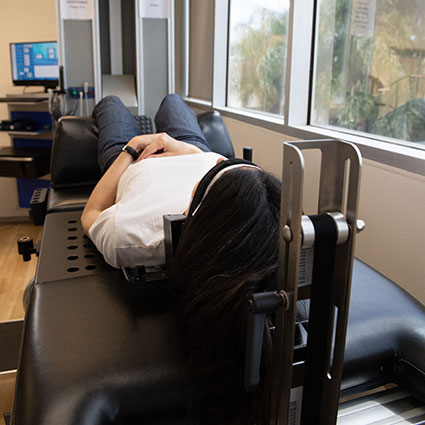 The team at Paramount Family Health Centers prides themselves on utilizing state-of-the-art technology to enhance your healing process. The specific technologies used may vary depending on the condition being treated and the individual needs of the patient.
Technologies Utilized
Some examples of high-tech chiropractic technologies that may be utilized by Paramount Family Health Centers include:
Acupuncture: helps in the final stages of healing to release the body's "memory" of the accident trauma.
Electrical Muscle Stimulation: uses safe levels of electrical current to ease spasms, alleviate pain and re-educate muscles.
Intersegmental Traction: loosens and relaxes muscles prior to chiropractic adjustments.
Massage: either hands-on or mechanical massage to relax affected muscles (not full-body massage).
Matrix: a computerized nerve blocker to alleviate pain.
Myofascial release: helps release knots in the muscles to reduce pain and tightness.
MLS Cold Laser Therapy: uses safe levels of light to promote healing in the soft tissues and re-educate the muscles and ligaments.
Non-surgical Spinal Decompression: creates space between the vertebrae, using negative pressure to pull discs back into proper position to facilitate healing of disc issues.
Paraffin Bath: uses warm wax to soothe arthritis in hands.
Shockwave Therapy: uses specific wavelengths of sound that stimulate healing in damaged tissues, particularly muscles and ligaments.
Therapeutic Ultrasound: creates heat deep within the muscles to relax them.

Therapies Panorama City CA | (818) 891-4000