Chiropractic Care
Chiropractic care is a natural method of restoring motion and musculoskeletal health to the body without the use of medications or surgery. At Paramount Family Health Centers, we have been providing customized chiropractic care to patients who have been injured for over 25 years.
NEW CLIENTS

Our Comprehensive Approach to Care
Our experienced, highly qualified chiropractors tailor care to each patients' specific needs. In addition to spinal adjustments, we work with extremities to help the joints of the arms and legs. We offer a very wide range of adjusting techniques that allows us to provide the right approach for your individual situation. Some of our chiropractic techniques include:
Supporting Healing
In addition, we offer many cutting-edge soft tissue therapies to augment and support your healing process, such as:
Acupuncture: helps in the final stages of healing to release the body's "memory" of the accident trauma.
Electrical Muscle Stimulation: uses safe levels of electrical current to ease spasms, alleviate pain and re-educate muscles.
Intersegmental Traction: loosens and relaxes muscles prior to chiropractic adjustments.
Massage: either hands-on or mechanical massage to relax affected muscles (not full-body massage).
Matrix: a computerized nerve blocker to alleviate pain.
Myofascial release: helps release knots in the muscles to reduce pain and tightness.
MLS Cold Laser Therapy: uses safe levels of light to promote healing in the soft tissues and re-educate the muscles and ligaments.
Non-surgical Spinal Decompression: creates space between the vertebrae, using negative pressure to pull discs back into proper position to facilitate healing of disc issues.
Paraffin Bath: uses warm wax to soothe arthritis in hands.
Shockwave Therapy: uses specific wavelengths of sound that stimulate healing in damaged tissues, particularly muscles and ligaments.
Therapeutic Ultrasound: creates heat deep within the muscles to relax them.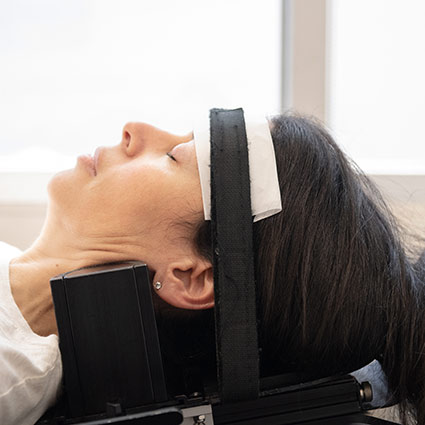 Conditions We Help With
Chiropractic care can be the ideal way to address musculoskeletal conditions and injuries without the use of drugs or surgery. Conditions we have great success with include:
Arthritis
Back pain
Carpal tunnel syndrome
Headaches
Injuries (auto accident, PI, workers' comp)
Migraines
Neck pain
Sciatica
Schedule Today
Contact us today to book your initial visit. We look forward to getting started with your care.
CONTACT US

Chiropractic Care | (818) 891-4000